Student Supports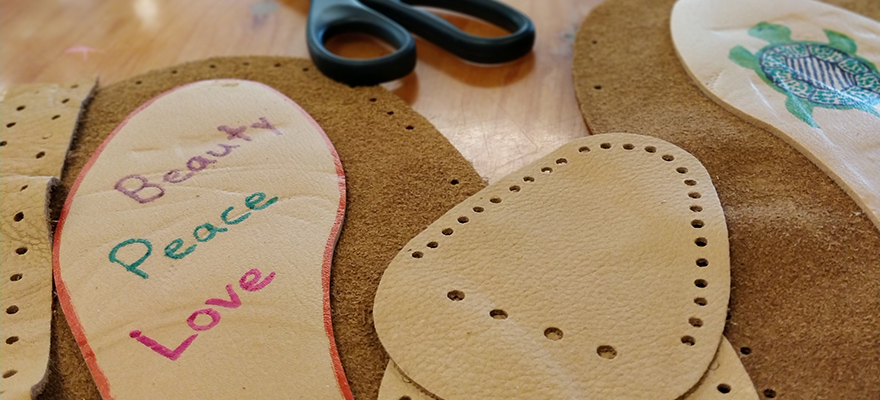 The Indigenous Student Centre (ISC) offers many support programs for Indigenous Students to thrive personally and academically while at Western and beyond.

ISC staff and Elders look forward to meeting you! Visit us on the second floor of Western Student Services Building, Room 2100.
Self-Identify as an Indigenous Student
All Indigenous Students at Western are encouraged to complete the Indigenous Student Self-ID Survey as one of the first steps to accessing programs and services. Completing the survey is not mandatory but extremely valuable for us in building a complete picture of the students we support.

Indigenous Student Transition Program
The Indigenous Student Transition Program (formerly ATO) is designed to assist Indigenous students in undergraduate programs at Western University. As an ISTP student, you will be given academic, cultural and personal supports during your first two years of study and thereafter. The goal of the ISTP is ensure successful transition and completion of your degree. 
Learn more on the Indigenous Student Transition Program webpage or contact:
Paul Porter
Indigenous Student Recruitment Coordinator
pporter@uwo.ca
519-661-4095 
The Indigenous Circles of Support and Leadership Program (ICSLP)
The Indigenous Circles of Support and Leadership Program (ICSLP) brings together students across all years of study, to eat, socialize and engage with community leaders and guest speakers. Each session will either have a guest speaker, activity or work shop from with the Indigenous Student Centre or from the Indigenous Community. The two hour sessions are split, one hour facilitated by the Indigenous Financial Aid Coordinator, Donna Noah and one hour for a guest speaker, workshop or activity
The ICSL Program also aims to engage students in extra-curricular activities to help them develop leadership skills. Students are to complete a total of 40 hours of extracurricular activities from five different categories: Indigenous Knowledge, Health and Well-Being, Academic, Career and Leadership Engagement. 
Upon completion of the ICSL Program student are able to add it to their Western University Official Co-Curricular Record.
Program Objectives:
Promote Indigenous Knowledge
Support identity development for Indigenous students
Support student success
Assist in student transition
Provide opportunities for cultural awareness
Create a sense of community among students
Introduce students to Westerns and London, ON local Indigenous communities and leaders
Enhance student engagement and sense of belonging
Create networks of supports
Build Indigenous specific leadership skills and values
Create Indigenous specific leadership models through ICSLP sessions
Enhance student leadership knowledge, skills and experience
Program Goals:
Model positive relationships
Build communication skills
Enhance conflict resolution skills
Help students become involved and connected with Western
Provide positive leadership
Develop and practice healthy relationship skills
Provide student opportunities to build new friendships
Shape Indigenous leaders within Western
Past Session Topics/Workshops:
Holistic Wellness
Essential Oils and their benefits to students
Traditional Medicines and Medicinal Teas
Self care and Stress Management
Cultural Teachings and Workshops
Cork Husk Doll Making
Dream Catcher Making
Cooking Classes
Haudenosaunee Social Dancing and Music
Game Nights
Learning about Indigenous Leadership
Art activities/therapy sessions
Other Supports
Indigenous Undergraduate Students
Indigenous Graduate Students