Tutors and Academic Support
Tutors and Academic Support
ISC Tutors specialize in different subject areas and are a great resource for students. Tutors can provide general tips and information or can work with you to explain complex subjects that you may be struggling with. Tutors are friendly, helpful and want to help you improve and succeed as a student!
During Covid-19, tutors are available virtually by appointment. Please email them directly to schedule a zoom meeting session.
---
Carla
Carla is a late-stage PhD Candidate in the Department of History. She believes in an empathetic teaching and learning model, which she incorporates into all of her work.
Tutoring Topics: history, political science, research methods, writing support, organization and time management.
---
Sebastian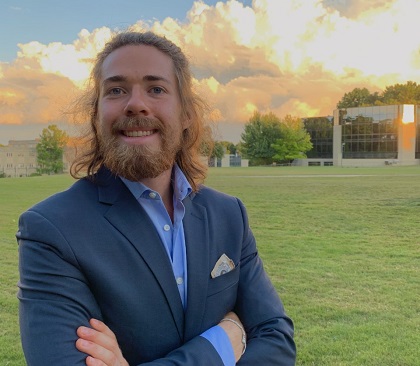 Tanisi! My name is Sebastian Deagle; while I was born and raised in London, ON, my Kohkum has roots in the Cowessess Nation, in Saskatchewan. I am in my fourth year of Health Sciences, and I look forward to meeting you!
Tutoring Topics: foods and nutrition, psychology, math, biology and biochemistry, chemistry, pharmacology, health science, rehab science and statistics.
---
Rebecca 
Hi! I'm a settler archaeologist who is interested in gender and identity in the past. I'm lucky to work with Inuvialuit Elders and Knowledge Holders in the Inuvialuit Settlement Region NWT, which means I get to hear stories, drink tea and eat a lot country foods! My cat (pictured) is named Smidgen!
Tutoring Topics: anthropology and archaeology, social sciences, women's studies, Indigenous studies, essay and research help.
---
Stephanie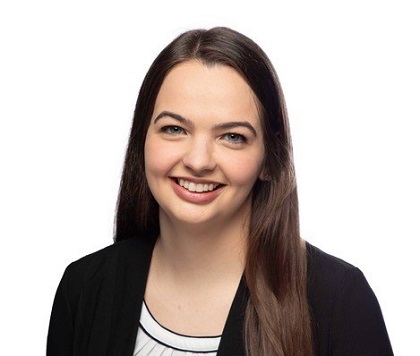 Hi everyone, my name is Stephanie. I grew up in London, and I am currently in my sixth and final year at Western, in a dual degree of Civil and Environmental Engineering and Law. When I am not busy studying, I enjoy spending time outdoors, or with my two dogs.
Tutoring Topics: applied math and calculus, physics and chemistry, engineering, and law.
---
Camille
Hello, my name is Camille. I am born and raised in London Ontario, while having Indigenous roots in Quebec. I am in my third year of Kinesiology and am willing to tutor in those classes! As well, I am a varsity athlete if you are interested in juggling academics and sports (or extracurriculars) I have lots of tips! 

Tutoring Topics: biology, biomechanics, sociology, statistics, health science, psychology of growth and motor development and kinesiology.
---
Richard
My name is Richard and I am a recent M. Sc grad from the Chemistry Department at Western University. I have
been tutoring math & science for the last five years and enjoy helping people appreciate the mathematics and
concepts behind subjects like chemistry, allowing them to appreciate the wonder of the natural world. When
not in the lab working on my research, I enjoy exercising my mind and my body in other ways, be it at the gym,
in the park or at home with a good book. Though I am passionate about helping others learn and understand, I
am excited to be working for a local start – up, researching effective ways to turn locally grown biomass into
value added chemicals. I am always happy to talk about chemistry, course material or otherwise, and would be
happy to meet online!

Tutoring Topics: math, sciences, and chemistry.
---
Samantha
My name is Samantha and I am Metis from Winnipeg, Manitoba. I am currently completing my MSc in Biostatistics here at Western University! I would love to help tutor in mathematics and statistics because I enjoyed studying and tutoring them during my undergraduate degree. I look forward to meeting you!
Tutoring Topics: First and second year mathematics, statistics and epidemiology.
---
Jennifer
I am a PhD Candidate at The Centre for the Study of Theory and Criticism at the University of Western Ontario. My SSHRC-funded research focuses on women's masochism, psychoanalysis, and avant-garde and Indigenous women's literature. As an Oneida scholar, I am also has an interest in Indigenous literature, and just finished teaching a course on Indigenous Science Fiction at Huron University College.
Tutoring Topics: writing support.
---
Sarah
My name is Sarah, and I am completing an honours specialization in pathology. I'd be happy assist with first year biology, chemistry, or physics and with second year biochemistry, organic chemistry, scientific methods, immunology and microbiology or cellular biology courses.

Tutoring Topics: First year biology, chemistry, and physics. Second year biochemistry, organic chemistry, scientific methods, immunology and microbiology or cellular biology.
---
Academic Success
During your time at Western, the Indigenous Student Centre (ISC) encourages you to utilize all the excellence services and supports on campus and within ISC. In addition to the Student Supports within ISC, here are a few other academic supports on-campus:
Writing Help