The Indigenous Student Centre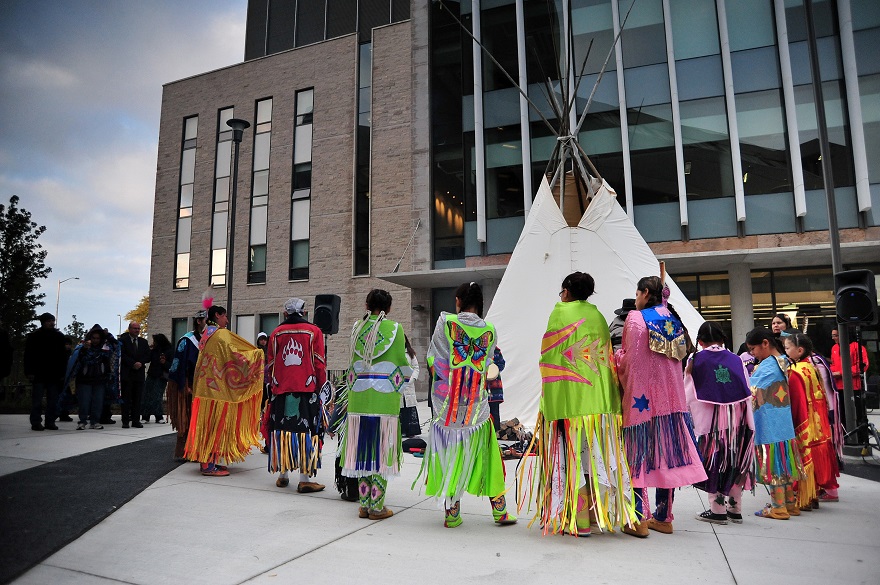 The Indigenous Student Centre (ISC) is a vital space that acts as a central focus for Indigenous students and the Western Indigenous community to gather and find a sense of belonging within the larger institution. Our Centre is housed on the second floor of the Western Student Services Building (WSSB), located in between University Community Centre (UCC) and Weldon Library. Along with housing our staff offices, the ISC provides various services and programs to Indigenous students at Western in both undergraduate and graduate studies to help build a sense of community and find support navigating the university system.
The ISC currently offers an open concept space with the following amenities for registered students:
Computer lab with 6 stations
kitchen facilities (with fresh groceries available for quick meal/snack prep)
Scent free space
Pet free space (please note that authorized service animals are welcome)
Lounge area
Traditional medicines (with smudge always available)
Free telephone, fax and printing
After hours (6:00am to 12:00am) access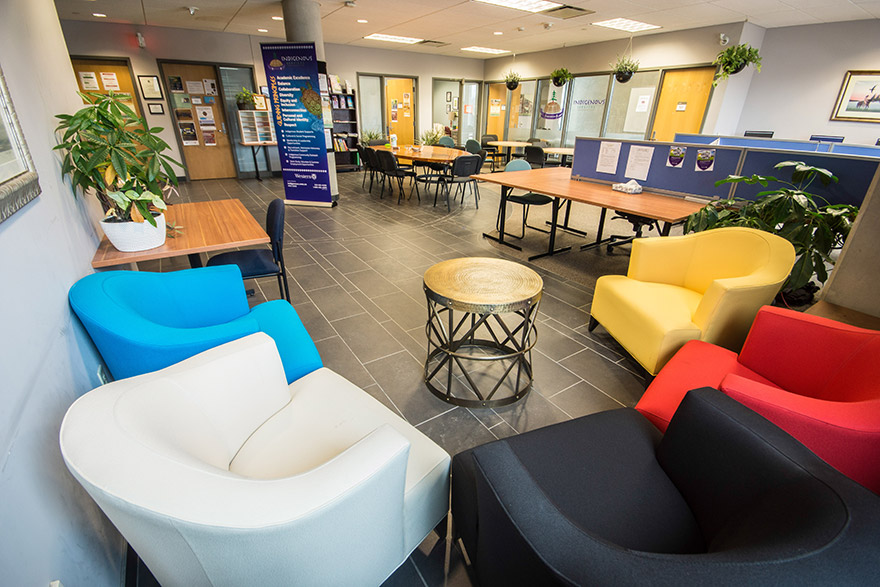 Virtual Tour of the Indigenous Student Centre!
Check out this virtual tour of the Indigenous Student Centre below!
Launch Indigenous Student Centre
Communal Kitchen
The Indigenous Student Centre is pleased to offer a Community Kitchen with all the amenities to make our students' stay on campus more convenient. Everything in the kitchen is for the use of Indigenous students registered with ISC, including a stove, oven, microwave, fridge, blender, coffee maker, toaster and all food in the pantry, cupboards, and fridge. Food is supplied through the Student Nutrition Program and brought in fresh weekly. There is also a purified water tap located on the right side of the sink for clean drinking water.
Student Nutrition Program
The Student Nutrition Program provides groceries on a weekly basis to support students with good nutritional and healthy food options. Indigenous students registered with the Indigenous Student Centre are welcome to eat any food in the pantry, cupboards, and refrigerator. On the front of the fridge is a suggestion board where students can make healthy grocery suggestions for the following week.
Keeping the Kitchen Clean
As this is a "Community Kitchen," everyone who uses this space is responsible for making sure it's kept clean and tidy. Please load cups, bowls, plates, utensils, pots and pans into the dish washer, or hand wash after use. Please do not leave any dirty dishes in the sink as we are all responsible to wash or own items. By signing your user agreement form, you are agreeing to do your part to help keep the kitchen clean.
Register with Us
Indigenous students* at Western (including Kings, Brescia and Huron) are encouraged to complete the brief online user agreement form to register with the Indigenous Stduent Centre. The user agreement form is required of all new and returning students wishing to have after hours access to the ISC, printing, and fax use, and must be completely on a yearly basis May to May.
*Indigenous students include First Nations, Métis, Inuit, Status, Non-Status and Self-Identifying.
Sign-Up for Indigenous Student Centre Email Newsletter
Our weekly email newsletter is open to all Western students, staff, faculty and community members. Through this listserve you will learn more about Indigenous Student Centre events and activities as well as activities in London and neighbouring communities. We also provide financial aid/bursary updates, and much more. You can sign up for our weekly email list serve below.