Mini-University Program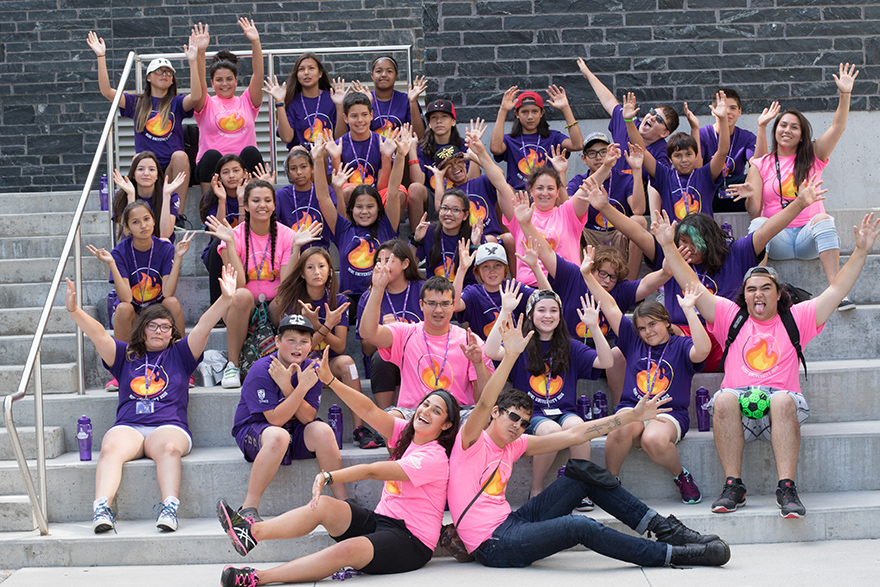 COVID-19 Update
We are still offering Mini-U this year! While we aren't able to physically come to campus, we will be creating an online community of youth from across Turtle Island and current Indigenous student mentors. 
Our program will be using Zoom conferencing and Microsoft teams to bring the university experience directly to you! The Mini U team will be working with community members and campus partners to bring you a variety of workshops from cultural teachings, mock lectures, and interactive activities. 
Each program, Crane and Otter, will have workshops spread out over the course of two weeks. All necessary items to partipate in the program will be mailed to your house before the program begins. 
Crane (Ages 14-17): July 14th-24th 
Otter (Ages 12-14): July 27th-August 7th 
In order to support you in participating in the program, we are giving all accepted youth technological support. There are 15 spots available in each program and there wil be no registration fee this year!
Fill out you application online before June 5th 2020
What is Mini-University?
Every summer, the Indigenous Student Centre offers its annual experiential learning opportunity, Mini-University Program. During this program youth stay on campus for up to one week in residence. The program is divided into two groups, Crane ages 14-17 and Otter ages 12-14. Throughout the program, youth participants engage in interactive learning on-campus with professors, researchers, university students, and community members. Academic program options and pathways to university are highlighted, and students have a unique experience of living in residence and being exposed to university facilities including state of the art research laboratories and the athletics and recreational centre. To apply for either week, complete this application form .