Indigenous Track and Field Day
Indigenous Track and Field Day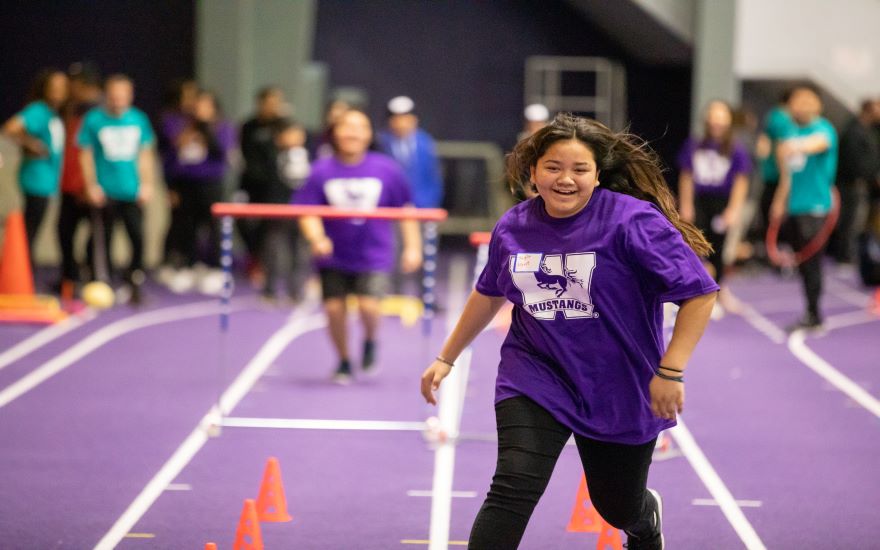 For the last 15 years, the Indigenous Student Centre and Western Mustangs Varsity Track and Field day have collaborated to host our Annual Track and Field Day which provides Indigenous youth in grade 7 and 8 with an opportunity to experience what life on campus is all about and learn what it means to be an varsity athlete.
We recognize that this year, we are unable to gather together at the track at the Western Student Recreation Centre. Our Track team has worked hard to create a way for youth to still get some of the Track and Field day experience! Athletes from the varisty track team have created videos to bring Track and Field day directly to you. Teachers, community organizations and family can sign up to participate in the At-Home/In-Class Track and Field day! 
Registration for 2021 is closed. Check back in 2022 for more details.
Be sure to share any photos of you with @westernu_indigenous on instagram or on Facebook
Frequently Asked Questions
There is no set Track and Field Day. As a teacher, community organization, family you will get access to all the online materials and information on how to host Track and Field day from home. There is about an hour worth of activities. It will be up to you whenever you "host" the day. Please be sure to share any photos or videos with us!
There are two things you will get:
1) Online materials: You will be sent a link with a curiculum package with information on how to host your Track and Field day from home . There are several videos that will be provided via youtube link and .MOV file. These will include Track Athletes going through Track skills and videos from current Indigenous athletes, sharing their story and journey to Western
2) T-Shirts: the first 200 people registered will get a track and Field day Shirt. Organizers will have the option of the tshirts being sent directly to youth or to your organization for internal distabution
Similar to our in-person program we had Indigenous youth ages 11-13 in mind when developing our at home program
Yes, if you are one of the first 200 participants to sign up!
We are very greatful for the support of Kim, a B.Ed student from the Faculty of Education, as well as our Track athletes . Our Track athletes created videos that showcased the best of Track skills and activities we can all do at home. Kim supported with creating the curriculum/guide for how to do it at home. The curriculum was developed for students aged 11-13 years old
Online Materials will be sent out by May 24th 2021 to the email of the person who registered.
We will begin to ship out shirts once the application deadline has closed and the Track and Field materials have been sent. We will follow up via email with via the email provided at registration with an update when shirts have been mailed out.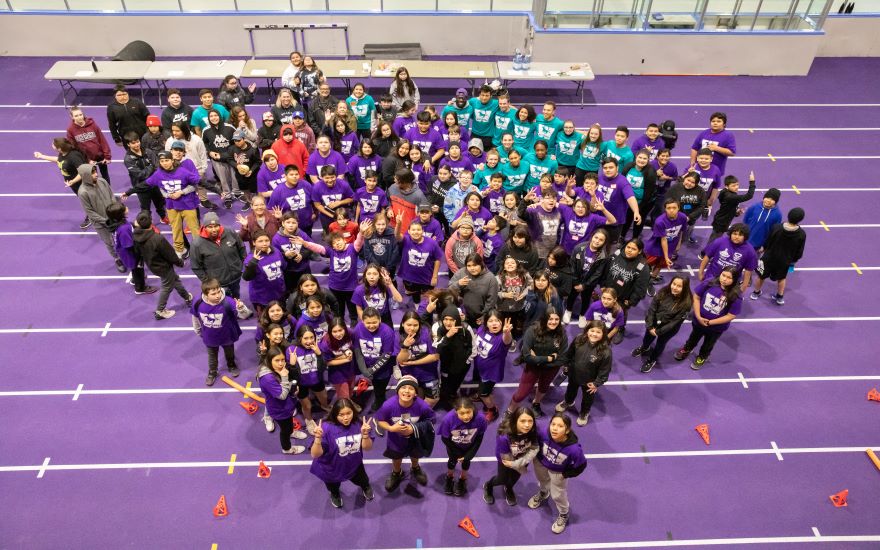 Check out this video of our 2018 event!
Want to know more?
Information on our 16th Annual Indigenous Track and Field Day is coming soon!
For more information, please contact is.staff@uwo.ca