Youth Tutor Support
Working closely with the Thames Valley District School Board, the Indigenous Academic Tutor Program provides personalized academic support and mentorship to Indigenous high school students enrolled at any TVDSB secondary school. Our team of Indigenous tutors are experienced with all subject matter from grades 9 through 12, including Math, English, and the Sciences. We work closely with parents, teachers, and TVDSB support staff to facilitate culturally sensitive approaches to learning and curriculum improvements for Indigenous students. Our objective is to see more of our Indigenous youth complete their credits, obtain their high school diploma, and be aware of the many academic and work opportunities designed for them beyond high school. 
Profiles
Cadence (she/her)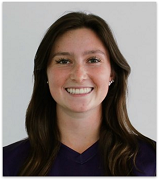 Hi everyone! I am one of your Indigenous academic tutors! I am 19 years old. I am Métis (Algonquin & French Canadian from Blue Sea Lake in Québec). In September, I'll be entering my 2nd year of Medical Sciences at Western, and I'll be continuing as a catcher/utility player on the women's varsity softball team. I'm excited to work with you all!
Claudia (she/her)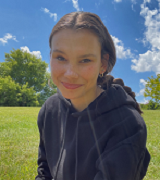 Hello! My name is Claudia, and I am excited to be a tutor for Indigenous high school students. I am in my first year studying Sociology and I also play on Western's Women's Soccer Team. My ties are across Turtle Island's subarctic region, as well as Sagamok Anishnawbek First Nation. I look forward to working with Indigenous high school students across TVDSB and help in any way I can!
 Nicholas (he/him)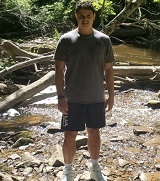 Boozhoo Annii, hi everyone! My name is Nicholas Keller, and I am grateful to be a part of the team this year as one of the Indigenous academic tutors. I am an Ojibway from Walpole Island First Nation, Bkejwanong Territory. I am in my second year here at Western University, and I am planning to Major in Sociology with a Minor in Health Sciences. I am familiar with working with Indigenous youth, through my role this past summer as a Mini University Youth Mentor. I also am a part of the Indigenous Student Association here at Western, as Vice President of Communications. Prior to going to university, in my grade twelve year, I was the Indigenous Student Trustee for the Thames Valley District School Board. I hope that everyone has a great school year, and I look forward to being a part of helping our Indigenous community and giving back to Indigenous students within the TVDSB!
Kieran (he/him)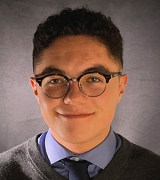 Hey everybody! I will be working as an indigenous academic tutor. Currently, I am studying Health Sciences at Western and going into my 2nd year this fall. I am Anishinaabe from the Wikwemikong unceded territory but reside in the small beach town of Port Dover, Ontario. My spirit name is Wasaaganeshkang, meaning "the light that shines through". I aspire to be that light for everyone I help in my journey.