Elders
Our Elders are here to support students during their university journey. Indigenous Elders bring vitally missing Indigenous ways of knowing, languages, and cultural practices into the university learning and work context. You can book an appointment by phone, email, or stop in with Mandy Bragg at the Indigenous Student Centre.
Myrna Kicknosway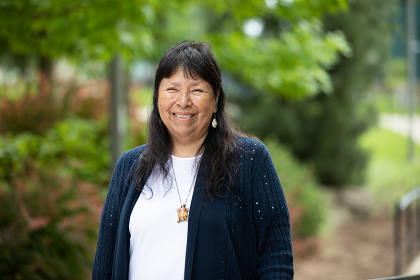 Boozhoo, Aanii, Shekon, Greetings. My name is Myrna Kicknosway and I am from Walpole Island, Bkejwanong Territory. I have been invited to The University of Western Ontario to assist students and staff in the area of Cultural awareness, consultation and counseling. I will be available at the Indigenous Student Centre on a regular basis for one on one, group sessions and/or Indigenous workshop sessions. You are more than welcome to drop by to talk, have tea or make an appointment to visit. My life journey and personal healing has provided me with an ever-expanding appreciation of the knowledge of Indigenous Cultures, Traditions, and our growth as Human Beings and unique members of our kind Creator's family. Looking forward to meeting you…
---
Irene Peters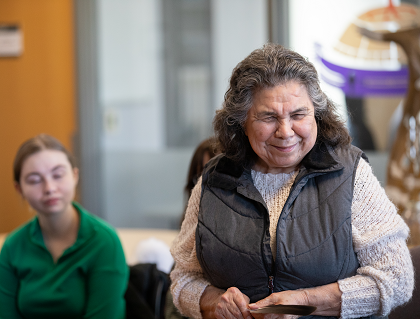 Greetings, my spirit name is Kitagaghosekwe of the Turtle Clan. I am mother of 4 remaining children out of 5. I have 10 grandchildren & 11 great grandchildren. My membership is with Munsee Delaware Nation. Because my house burned down in Munsee, my residence is currently at Moravian Delaware Nation. My last institutional education was in human resources of social work at Laurentian University in Sudbury, Ontario. After that my first place of employment was with the Association of Iroquois and Allied Indians as an AIDS Educator. Since retirement I have accepted positions on various Elders Advisory boards. I also work with youth and enjoy the work. I go wherever called to help with cultural activities (Full Moon Ceremonies, Berry Fasts and Memorial feasts).
---
Gloria Thomson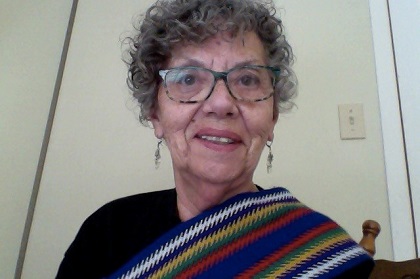 Hello Everyone, Tawnshee Kiawow, a greeting in the Metis (Michif) language. My name is Gloria Thomson, and I am both delighted and humbled to be referred to as the Metis Elder for the Indigenous Student's Centre. Delighted, because I am so looking forward to connecting with you, and getting to know you. Humbled, because I am fairly new to the title "Elder" or "Knowledge Keeper". Like many people of our culture, I only discovered my Metis heritage as an adult, and we are all struggling to reconnect with our roots and our stories. So I invite you to struggle along with me, and I promise you, I will do all I can to support and encourage you on your journey. Please feel welcome to contact me.
---
Bruce Elijah