Community Supports
The Indigenous Student Centre (ISC) is proud to be able to offer various forms of cultural counselling, teachings, and guidance for our Indigenous students. These supports through community members and counsellors are available through various ISC programming as well as through one-on-one meetings with students on the occasion.
To learn about the supports offered by the Office of Indigenous Initiatives, please visit their website.
Tisha Summers
Registered Art Therapist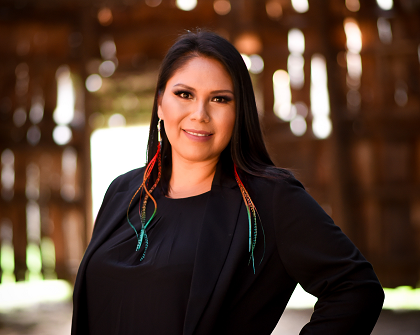 Art Therapy provides a non-invasive form of psychotherapy. Art Therapy allows for individuals to express their unconscious emotions, traumas, and stressors. Traditionally First Nation people were creative and expressive in many different forms from dancing, music, crafts, and beading. Through intergenerational trauma many of these skills were taken and have recently been reclaimed. Along with art; traditional teachings, ceremonies, and traditional parenting were also lost through historical traumas. Heal Through Love Art Therapy knows the significance of traditional knowledge the understanding of the history, due to own personal lived experience and education, both traditional and western approach.
I have personally practiced art therapy in my life during times of stress and for positive mental health. Art Therapy allows for a release of difficult emotions and trauma's in a way that is non-threatening. Art can be understood by people of different backgrounds, languages, and cultures. Art allows for inclusion of many different people. Art Therapy can be healing, relaxing and comforting when used regularly.