Rebekah Jacques
Citizen of Métis Nation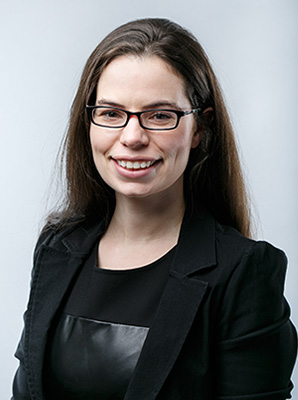 Physician (Forensic Pathologist)
Phone: 519-661-2111 ext. 37817
Email: nredvers@uwo.ca
Credentials: Hons. BSc., MHSc (bioethics), MD, FRCPC (AP & FP)
Pronouns: she, her, hers
Rebekah Jacques, a citizen of the Métis Nation of Ontario, currently works as a forensic pathologist at the London Health Sciences Centre and as an investigating coroner with the Office of the Chief Coroner. She is also an Assistant Professor at the Schulich School of Medicine and Dentistry, where she teaches on subjects such as trauma, postmortem examinations, and the role of pathologists as expert witnesses. In her career, Rebekah has focused on the ethics of how legal and medical investigations engage with Indigenous peoples, including how information about cause of death can be better shared to support healing. She was appointed to the Tri-agencies reference group for the appropriate review of Indigenous Research. She has played a key role in the creation of hundreds of waived post-secondary tuition fees and privacy rights for former foster care children. Currently, she is a member of the National Advisory Committee on Residential School Missing Children and Unmarked Burials. 
Education
Masters of Health Science in Bioethics, University of Toronto, Bioethics, Joint Centre for, Graduate
Doctor of Medicine, Queen's University, Medicine, Graduate
Bachelor of Science, University of Toronto, Biology, Undergraduate
Awards
People's Choice Award at the Canadian Bioethics Society Conference, Presentation Entitled:   Respecting Indigenous people's human dignity in death: Ethical duties of the forensic pathologist utilising autopsy tissues in courts of law, Canadian

 

Bioethics Society, Type: People's Choice Award at the Canadian Bioethics Society Conference
Martin McKneally Capstone Project Award, Evaluation of postmortem organ & tissue donations in Ontario's medico-legal death investigation system. University of Toronto
Queen's Medical School Book Award, Queen's University
Science and Research - Third Place, History of Medicine Conference
Queen's University AMS/Boyd Upper Prize, Queen's University
Peter Cruse Award, Royal College of Physicians and Surgeons Annual Conference
Publications
Books
Alexandra Zyla, Rebekah Jacques. Fatal Rapunzel Syndrome: Gastric and intestinal trichobezoars in a child with trichotillomania.  American Journal of Forensic Medicine and Pathology (accepted with revisions) 
Ellen Yang, Rebekah Jacques, Jayantha Herath. 5-year Retrospective Review of Diltiazem Associated Deaths. Journal of Hospital and Clinical Pharmacy, 2017 Mar; 5 (3): 1-4, Coauthor
Rebekah Jacques, Michael Shkrum. Hospital Autopsy Quality Control and Assurance. The London Health Sciences Centre Experience. Canadian Journal of Pathology, 2014 Jun; 6 (4): 107-117, Coauthor
Rebekah Jacques, Stan Kogon, Michael Shkrum. An experimental model of tool mark striations by a serrated blade in human soft tissues. American Journal of Medical Pathology, 2014 Mar; 23 (4): 320-322, Coauthor
Books & Review Article
Jacques, R (editor). Forensic Pathology - A Guide for Death Investigation Bioethics and Other Medicolegal Principles. Publisher: Springer. (in press)
Jacques, R. Postmortem Identification. PathologyOnlines.com: PathologyOutlines.com; 2023, Coauthor
Jacques, R. Postmortem changes and artifacts. PathologyOnlines.com: PathologyOnlines.com; 2020, Coauthor
Collins KA, Jacques, R. Physical abuse and elder homicide (Chapter 8). In: Collins and Byard, editor(s). Geriatric Forensic Medicine and Pathology: Cambridge University Press; 2020. p.130-153, Coauthor, DOI: 9781316823040.
Cash Reports
Wells M. Jacques R. Montero Odasso M. Thalamic infarct presenting as catastrophic life-threatening event in an older adult. 2011 Aug 3, Coauthor